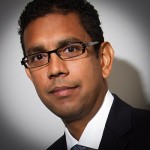 Mikey Moriah: Contributor
The mold problem is spreading at the Marriott in Guyana.
We have been talking about this for months and have been calling the Ministry of Health and the Ministry of Tourism to lodge a complaint.
You never get to speak to anyone, like the Ministers and we don't want to leave our names and numbers. We just tell the people who answer the phone to tell their bosses to come in and inspect this hotel that will bring them shame and problems very soon.
They don't care.
The last time we saw Minsters making lots of noise about a hotel was when Chunilall Babollall opened his $15 billion hotel. Ministers went there to cut the ribbon and talk about what a great addition it is to the tourist industry. They like the glitz and glamour not messy problems.
And we can't approach the management here. They are not for us. They are for the Marriott brand name. They don't want to hear about no problems.
Right now there is a mad rush to "get things in order for Jubilee in May". But they have not addressed the mold problem. This picture here is of a certain location in the hotel. The mold at the top part is a fuzzy black and the lower portion is beginning to look green. I had to sneak my camera in to take this because I see people are asking for pictures. I will tell you exactly where this mold could be found but will request that you do not publish it because I know they will try to clean up that area before the authorities we're trying to get to come in, actually come in to inspect the place.
Look. We have called Ministry of Health several times. We have called Minister Hughes office several times. These people don't care that we have a health issue here. And I know they have heard about the complaints we have been making because the HR person, Vadis Agard, has been trying to ask questions in a roundabout way, thinking she could get some information on who is telling the media about the goings on the place.
This  mold is spreading throughout the hotel. We are afraid because it is a health hazard.
Minister Hughes still comes in here every week, almost. A lot of the big ones still come in, too. They head to that bar and drink the foreign beer – the Caribe and the Heineken. The bar still doesn't serve banks or any Banks product. The promotion tents are still reserved for foreign alcohol, nothing local.
Nothing is changing. Right now its about preparing for the Jubilee celebrations. They are just putting a plaster on the sores. They're trying to have night entertainment so that the guests don't have to go anywhere else but when the Jubliee celebrations are over, I know that will be over, too.
The kitchen is getting instructions to keep ingredients in stock BUT FOR THE JUBILEE MONTH only. After that it will be business as usual, short ingredients in the dishes on the menu. We are still being treated like modern day slaves here and the foreigners are still the face of this Guyanese hotel.
Anyway, I've gotten this picture like I promised. I see many people asking for pictures like they don't believe what we are saying. Nobody wants to work in a hazardous environment so to think we are making this up just stupid. I have done what I could here. And I give you permission to disclose the exact location of it, if you are requested by anyone in the government to state exactly where it is.
Meanwhile, we are tired of trying to get the officials in here to help us to resolve the issues we are having.
We will make our voices heard when the overseas people come.