Sherlina Nageer Contributor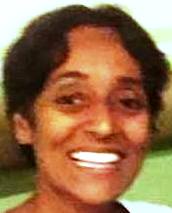 November 14, 2015
Dear Editor,
For months now, I have been hearing about a shortage of HIV testing kits in Guyana. Complaints have come from people working in the healthcare sector, as well as members of the Guyanese public seeking testing.
In September, the Ministry of Public Health put out a statement that "everything was under control and there is nothing to worry about." Unfortunately, contrary to this statement, all is not well and there is still, in fact, plenty to worry about. Currently, HIV testing kits are not available in many testing sites around Guyana. This is not just hearsay; I have confirmed this by personally checking at several locations myself, in multiple regions of the country over the past several weeks. Just last week I was turned away from a public testing site in central Georgetown because they did not have the kits and told me that I had to go to a private laboratory if I needed a test urgently. This is an appalling and unacceptable state of affairs! HIV is a life-altering illness, not just the common cold that will soon blow over.
A lot of money and time has been spent over the years encouraging people to get tested and know their status. When one finally makes the decision to get tested and summons up the courage to go to a testing location, but is then turned away because testing kits are unavailable, they may become discouraged and never end up getting tested. This could mean the difference between life and death; someone who is HIV positive but unaware of their status and engaging in unprotected sex could pass on the disease to all their sexual partners. Pregnant women with HIV who are not tested and treated could then transmit the illness to their babies, compounding the tragedy. Testing is a crucial component of the fight against the spread of HIV and a grave disservice is being perpetuated against the Guyanese public by HIV testing kits not being readily available at all times.
The Ministry of Public Health of Guyana needs to get its act together and fix the problems plaguing their inventory and procurement systems. These are not new issues; there is a long history of shortages of basic supplies and medication in the public health sector of Guyana, and inefficiency and mismanagement of this sector has been well documented over the years. It is also common knowledge that part of the reason this system does not function properly is because of interference by some people with political agendas and for their personal financial gain. This needs to be dealt with immediately. The Guyanese public has been suffering for long enough. The solutions are not complicated- all that is required are adequate and consistent funding, dedicated and attentive staff to keep proper inventory of supplies and order new stock in a timely manner, and a fair and expedient distribution mechanism.
I am aware that funding for much of the work against HIV has traditionally come from outside funding sources, but we can no longer depend on these foreign funders. We need to prioritize the health of the Guyanese people in our national budget and ensure that adequate funds are available to purchase essential items like HIV testing kits. In addition, staff need to be properly trained and oversight provided to ensure that systems are working as they should; if they aren't then offending persons should be disciplined and the necessary adjustments made.
That is what saves lives, MOPH, not platitudes. I hope that I will be able to get a HIV test in Guyana before year end- that is my Christmas wish.
Sherlina Nageer, MPH