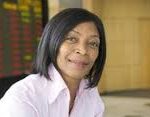 Patsy Parler: Contributor
To follow up on the concerns of Guyanese employees who feel sidelined and marginalized at the Marriott Guyana, the following was secured to underscore the presence of the Pool of Latinos  who form the Executive labour force.
The message the workers want the Authorities and the public to get is that they are systemically excluded from promotions, intimidated by their superiors, discriminated against, spoken to with condescension and disdain.  Job training is typically an exercise in patronizing their lack of knowledge. They are spoken to like children and often "chased" – with words like "get away from here", a beration that is part of daily communication.
Their working environment, they feel, is tense and threatening to their jobs ,with their every move.
Here are the names of Executive and some Middle Management staff. Note their countries of origin.
Note, also, that these members of staff rotate amongst a Pool of Latinos. They are never replaced by Guyanese.
And, when vacancies are available and Guyanese apply, they are not even afforded the courtesy of an interview.
Sentiment is the positions are advertised only for appearances.
Roberto Grisi General Manager – Ecuador
Valerie Cebolla Director Finance – Venezuela
Victor Tenorio – Director Housekeeping & Director of Loss Prevention – Peru
Jose Chavez Leyva – Executive Chef – replaced Executive Chef Cesar Garcia of Honduras
Karthikeyan Subbiahmunisamy, Banquet Chef, from India, came in over local chefs.
Efrain Canto – Director of Operations – Mexico
Richard Kasofsky – Marketing Director,no experience with local market, primed to replace GM- American
Yessica Ramnaraine – Front Desk Manager Guyanese born, Venezuelan national
Carlos Salero – Director Restaurants and Bars – Venezuela
Denisse Olivio – Director of Sales – San Salvador possibly but definitely not Guyanese
There are only two  Guyanese members of upper  Management. They are:
Anthony Rafeek, formerly project Manger under Winston Brassington (National Investment Commercial Industrial Limited) now Director of Events and Banquet
Monty Lewis Director of Engineering.
The burning questions being asked by many of these employees are, whatever happened to the report that was made to the Ministry of Labour a few months ago, the report that was taken when a Labor department representative came in to check in to complaints?
Why has there been no follow up?
Was the arrangement with the Marriott one that excluded Guyanese from the executive staff, one that said they should not be trained for certain jobs, refused interviews when they apply for vacancies?
These are contraventions of basic human decency and specific State labour laws.
Who's out there, listening to the plight of these workers, trapped between the need to earn and a working environment that is not so friendly?
They are asking for your intervention.