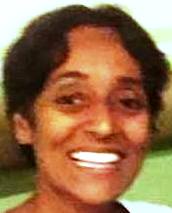 Sherlina Nageer Contributor
Children having sex. Children recording and taking pictures of their and others' sexual activity. Children having sex for money. Children having sex with adults. Adults grooming children for sex. Adults taking advantage of children. Parents encouraging children to stay with abusive partners. Parents abusing their children. Children having children.
According to data from the 2008/2009 national Guyana Biological Behavioral Surveillance Survey, the average age of first sexual activity of Guyanese children is 14. Almost a quarter of the children surveyed (24%) reported having been forced to have sex. 27% of schoolchildren were sexually active. Other statistics recently released by the Georgetown Public Hospital- the largest and busiest public hospital in Guyana- show that almost a quarter of the births (22%) at that institution in 2014 were to teenagers between ages 14 and 18. Clearly, we have a serious problem in Guyana today when it comes to children and sexual activity.
Curiosity about one's body and its functions is a normal part of human development. Experimentation and the establishment of intimate (though not necessarily physical) relationships with peers are also expected as part of normal child development. However, being forced or tricked to have sex, performing sexual acts for money or material items, having sexual relations with much older persons, and being abused or exploited- as is happening to too many Guyanese children today- is neither healthy nor developmentally normal; these are signs of a sick society that is unable or unwilling to protect the most vulnerable- its children.
Adults and institutions continue to fail the children. The Ministry of Education refuses to allow anything other than abstinence-only education in the public school system, despite overwhelming evidence of the ineffectiveness of that strategy. There is still no National Youth Policy, years after the idea was first raised and numerous 'consultations' held. There is no policy to help teen moms re-integrate back into school. There is no comprehensive effort to stop adults from abusing and taking sexual advantage of schoolchildren; for every case that may get reported to the police or child welfare officials, numerous others get away scott free, often by paying off the victims and/or authorities.
There is no serious attempt to alleviate poverty and increase meaningful employment, especially for youth, so they don't feel pressured to exchange sexual favors for material goods. There is no attempt to halt the playing of degrading songs and showing of exploitative images in the media and public spaces. The socialization of girl children as sex objects continues and many still subscribe to the patriarchal belief that men are inevitably meant to dominate all spheres of society. And although there are women in high profile political and public positions, and even after numerous trainings and much talk about empowerment, violence, abuse, and exploitation of women and children remains widespread in Guyana today. Something is obviously very wrong.
In a healthy society, children would enjoy their childhood unmolested. In a healthy society, with law enforcement and judicial systems functioning as they should, those who violate and abuse children would be apprehended and punished for their crimes. In a society that values children, they wouldn't be beaten and attention would be paid to their mental wellbeing. In a healthy society, parents would earn living wages at jobs that allow them time and energy to spend at home with their children, providing proper guidance. In a healthy society, everyone, children included, would have access to the information and resources necessary to protect themselves and thrive, regardless of socioeconomic status or political affiliation. Sadly however, Guyana today is far from healthy.
There are too many children having children. Too early pregnancy and childbearing can have serious negative effects on the child-mother, both physically and emotionally. Children need time to grow and develop properly- again, both physically and emotionally- in order to become successful and fully functional members of society. Raising a child is no easy task- it goes beyond just providing them with food and shelter- and is not something that anyone should be forced to deal with before they are ready; that is just a recipe for more dysfunction.
Sex is a fundamental part of life and it's perfectly fine to desire and enjoy it (apart from just for procreation purposes); this is not something to be ashamed of or to avoid discussing. It is a myth that talking about sex will encourage children to engage in it before they are ready. In fact, research shows that when individuals have more information about this topic, they make better decisions and have better health overall. Children need to be taught about their body, its functions, and how to care for it, as well as trained in how to relate positively to others, how to identify and communicate their wants and needs, how to clearly express their thoughts, emotions, and ideas, how to peaceably resolve conflicts, and how to establish loving, mutually respectful, and healthy relationships with others. Each child develops differently and the age when discussion about these topics becomes appropriate may differ, but address sex and sexuality with children we must.
Education about sexual and reproductive health and rights needs to be widespread and provided early in the school system. Contraception must be encouraged and made more accessible. Currently, only 40% of the Guyanese population uses contraception and 16% of first time users stop within the first week. This is a massive failure of the public health system. For the best outcomes, childrearing should be desired and planned. Persons who find themselves pregnant when they don't wish to be must have easy access to safe abortion services. The Georgetown Public Hospital is finally providing this service, but it's still not adequate. Women and girls from the hinterland who are unable to travel to Georgetown to access care are being woefully underserved. Safe abortions must be made available at all public healthcare facilities around the country. Women and children are key members of our society and deserve much better.
Without this, progress in Guyana will remain forever elusive.